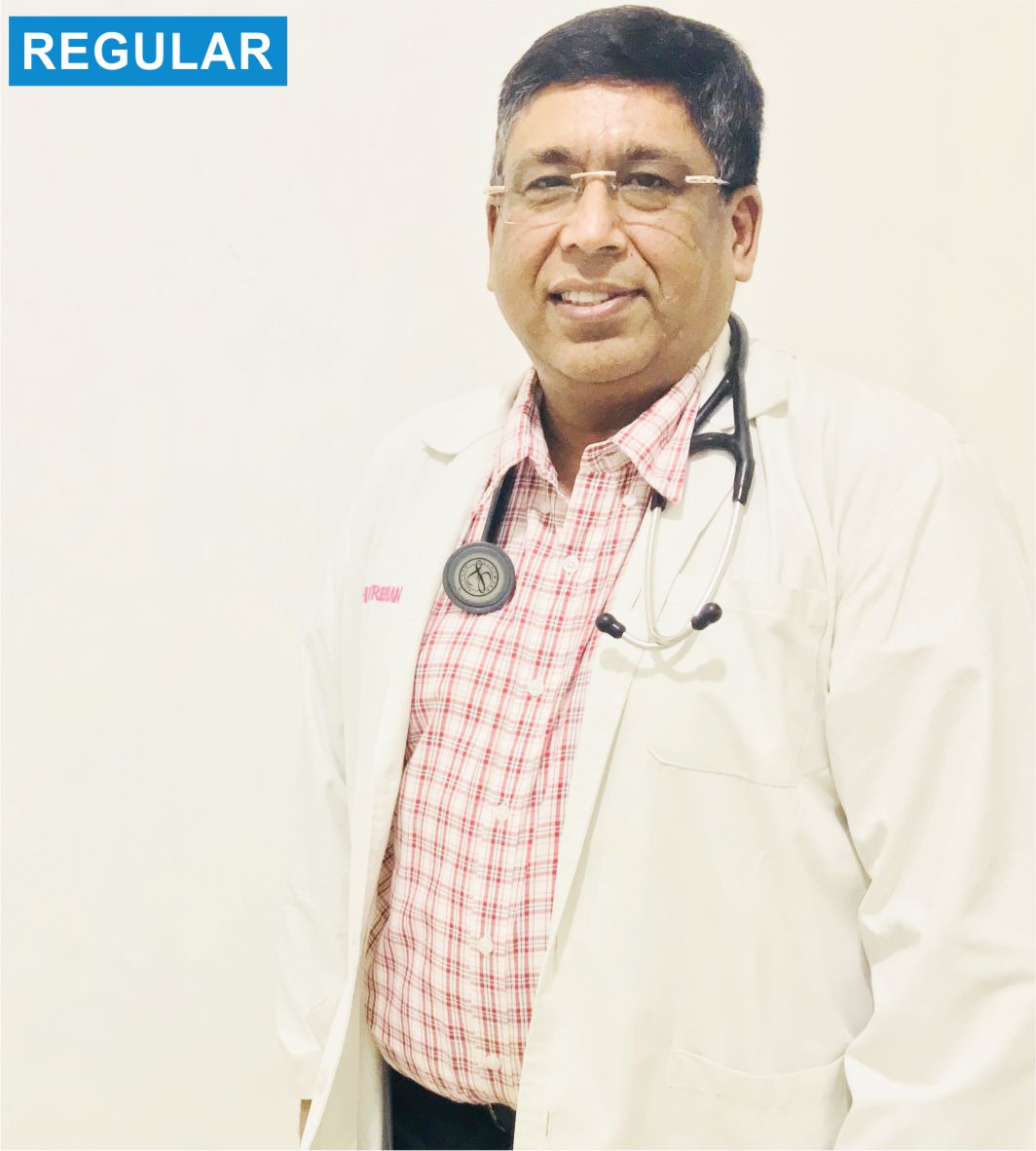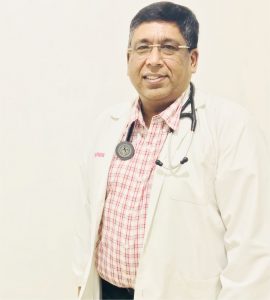 Interventional Cardiologist
Credentials:
MBBS (AFMC), MD(DU), DNB (Batra Hospital & Research Institute ,New Delhi)
Experience:
Army Medical Corps
Graded Spl Medicine
Classified Spl Medicine
Classified Spl Medicine & Cardiology
Sr Advisor Medicine and Cardiology
Graduated from Armed Forces Medical College (AFMC) Pune in 1983
Worked as Interventional Cardiologist in armed forces.
Worked in Army Hospital Research and Referral, Base Hospital Delhi Cantt and Command Hospital Chandimandir. Established Interventional Cardiology Centres at Delhi and Chandimandir.
While in Guwahati ,was the sole cardiologist, looking after the armed forces personel, both serving and retired and their dependents in the entire seven states of North East
Implanted the first AICD and first biventricular pacemaker in the north east.
While in the Army Medical Corps was Doing approx 300 PCI per year. Started the Primary Angioplasty programme for Acute MI in both base hospital Delhi and Command Hospital Chandi Mandir. Regularly doing device management for Heart Failure with CRT , AICD and CRT-D. Since the last ten years actively doing paediatric cases with device closures for ASD, PDA and VSD.
Worked in establishing the Electrophysiology lab of Command Hospital (WC) Chandi Mandir.
Worked on a multicentre project for Stem cell therapy for post MI patients, Participated in Numerous international and National Trials like CREATE and OASIS.
Was on the panel as Cardiologist to the president of India.
Since Aug 2015 at the Rotary Heart Care Centre.
Actively providing 24 by 7 tertiary cardiac care to the denizens of this area. State of the art treatment for acute myocardial infarction in the form of primary angioplasty and stenting being done routinely and at all hours. Success rates are equivalent to the best centres nationally and internationally. Besides this routine cardiology consultations , all non invasive investigations, like echo, tmt, holter, stress echos being done.
Angiograms, angioplasties, pacemakers, device management of heart failure being done at this centre. Providing CCU care to patients with personal supervision.