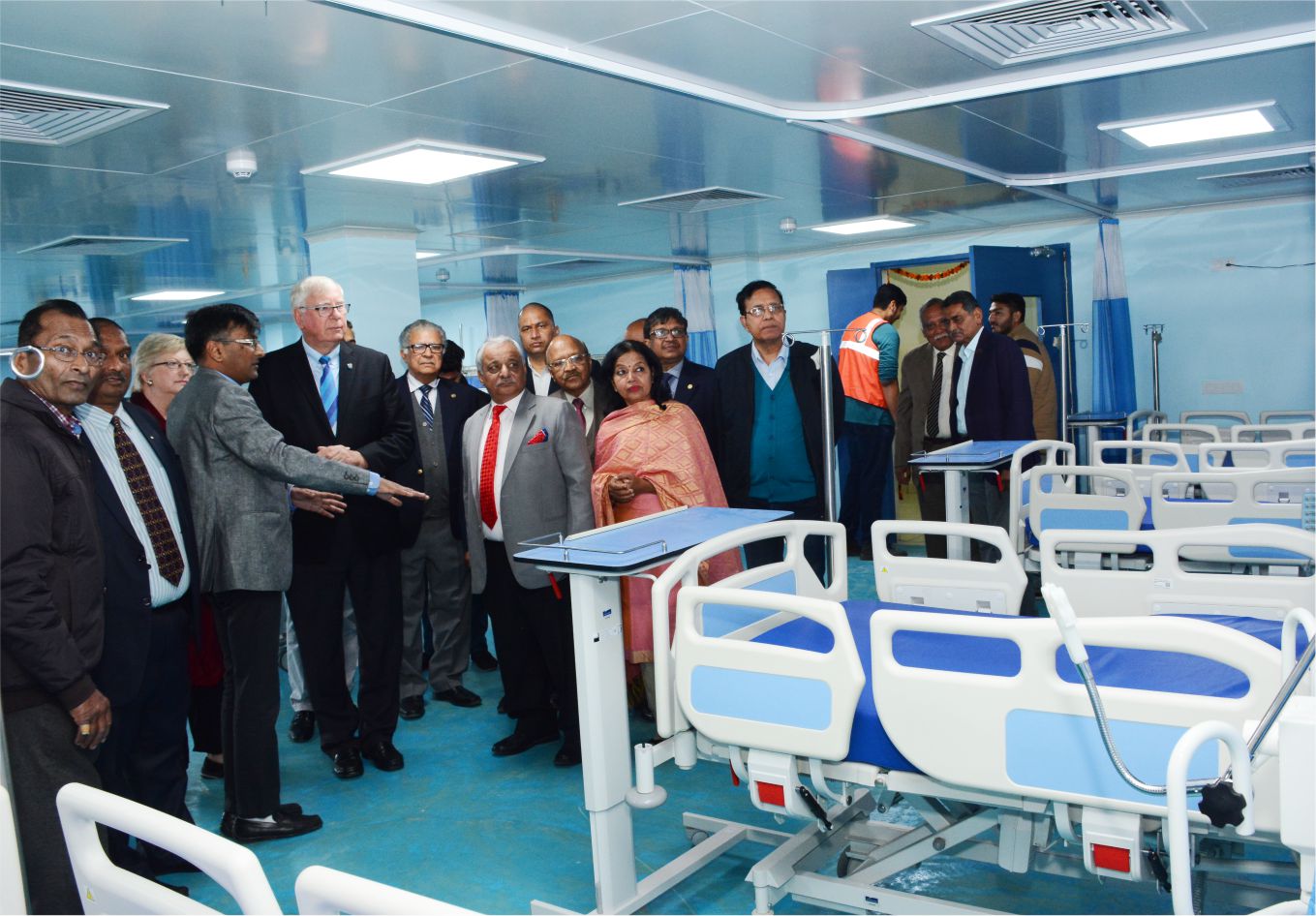 It is a major milestone achieved for Ambala Cantt, as there is no other ICU facility in the town other than the existing small 8 bed ICU in the Rotary hospital. This new additional ICU will now be able to accommodate a lot more people, who earlier had to be turned away due to shortage of beds.
This 24 bed ICU is set in the new building of the hospital that will also accommodate 2 Modular Operation Theaters, 8 more Doctor Consultation rooms for outpatient care and a full Radiology wing.
It is a large 24 bed facility. While the beds were funded by a grant from Rotary International, funding for ICU equipment is being sought for (at present there is equipment to support only 1 bed). To start the ICU in full swing, we need commitment from donors for equipment support (ventilators, monitors, defibrillators, syringe pumps etc.).
To donate for ICU equipment click here